Custom Design around your budget or imagination
Let us know what you're working with and we'll help you make your vision come to life. We have options for every budget and our professional holiday lighting designers love dreaming big or small!
full service installation and maintenance
Don't lift a finger as we do ALL the work. We'll get up high, crawl down low, and insure everything looks perfect, all season long. Our team is trained and equipped to do the job safely and on time.
Take Down and storage
When it's time to pack everything up, we make it disappear. Simply schedule your take down date and watch how your decorations are here one day, and then gone the next! And next year, we'll be ready to do it all again!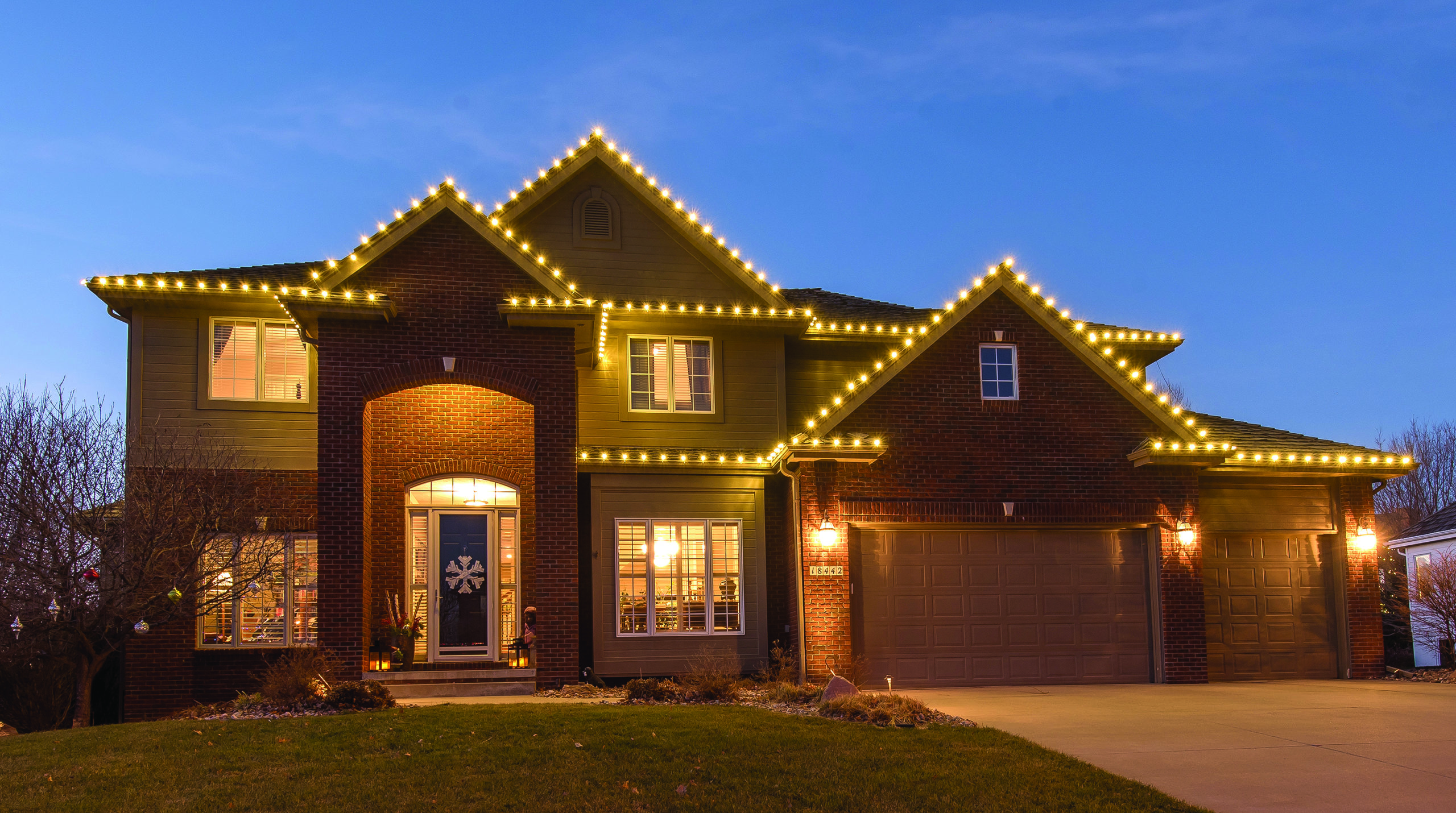 Roof Lines
One of the most popular lighting options is tracing your eves and gutters with beautiful and brilliant C9 bulbs uniformly spaced and set in the color of your choice. Our lights are installed using sturdy and non permanent materials so that they stay up firmly but come down without a trace.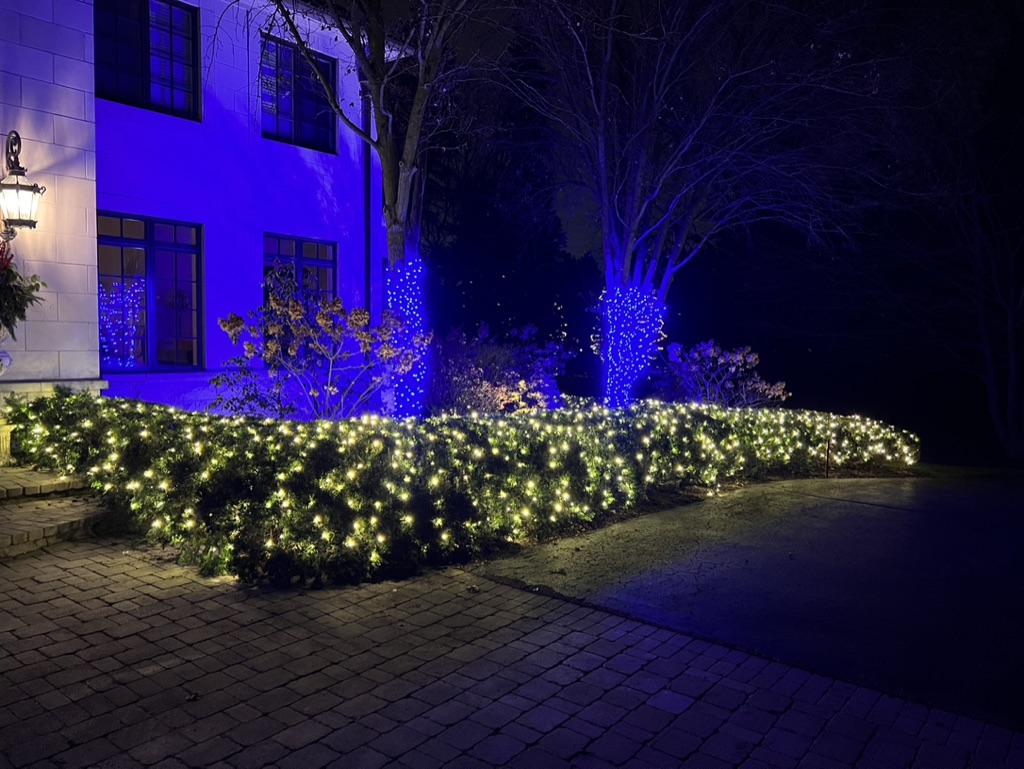 Bushes and Trees
Wrapping tree in professional holiday lights is the perfect way to accent your landscaping and bring in the holidays with sparkle! We use professional holiday lights so everything is super bright and guaranteed to glow all season. Choose from a variety of colors or keep it classic with warm white.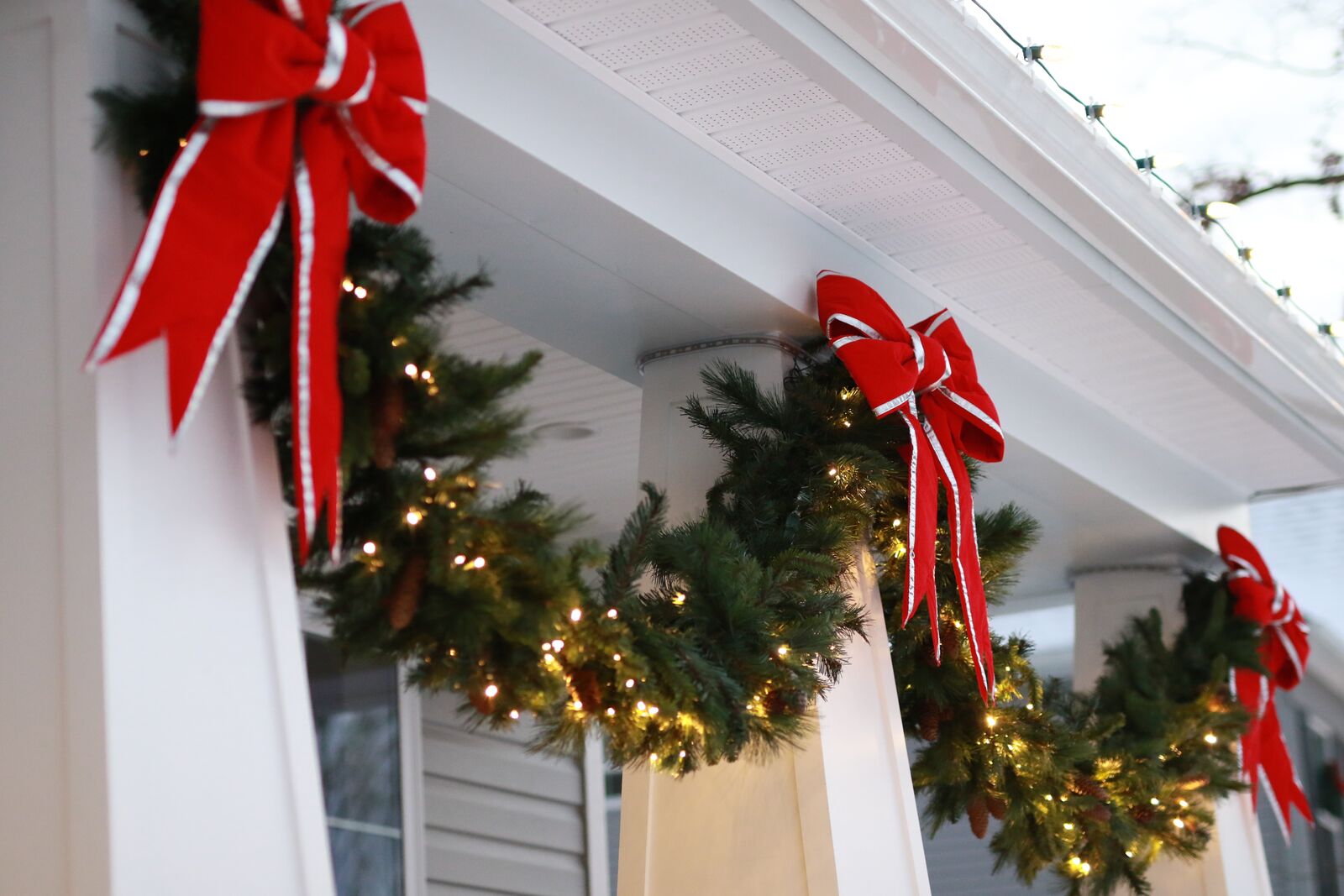 Garland, Wreaths, and ribbons
Garland, wreaths and ribbons make great accents to your holiday look and are great around doors, light posts, pillars, and porches. Like the icing on the cake, these final accents really make your decor stand out!