Professional holiday lighting for your home or business
The holidays are a special time of year when we gather with those we love to make lasting memories and celebrate the magic of the season. Make the most of the time you have together with a dazzling and breathtaking light display as the perfect backdrop for your celebrations. Designed, installed, and serviced by professional holiday lighting specialists.
Custom Design
We will work with you to create a beautiful design to amplify the natural beauty of your home or building. You're in the driver's seat. We're here to make your vision come to life!
Full Service
Once the design is approved, we take care of EVERYTHING. We set them up, maintain them all season, pack them away, and store them until next year.
Lease your lights
Don't get caught in the trap of "owning" your lights.  Instead, pick a new design or color scheme each year and know that they will always be super bright, commercial grade, custom cut, and fully functioning.  
Roof lines
The hallmark of professional lighting designs are the beautiful and super bright C9 LED bulbs. We light all of your major house or building lines to ensure the best parts are amplified and emphasized.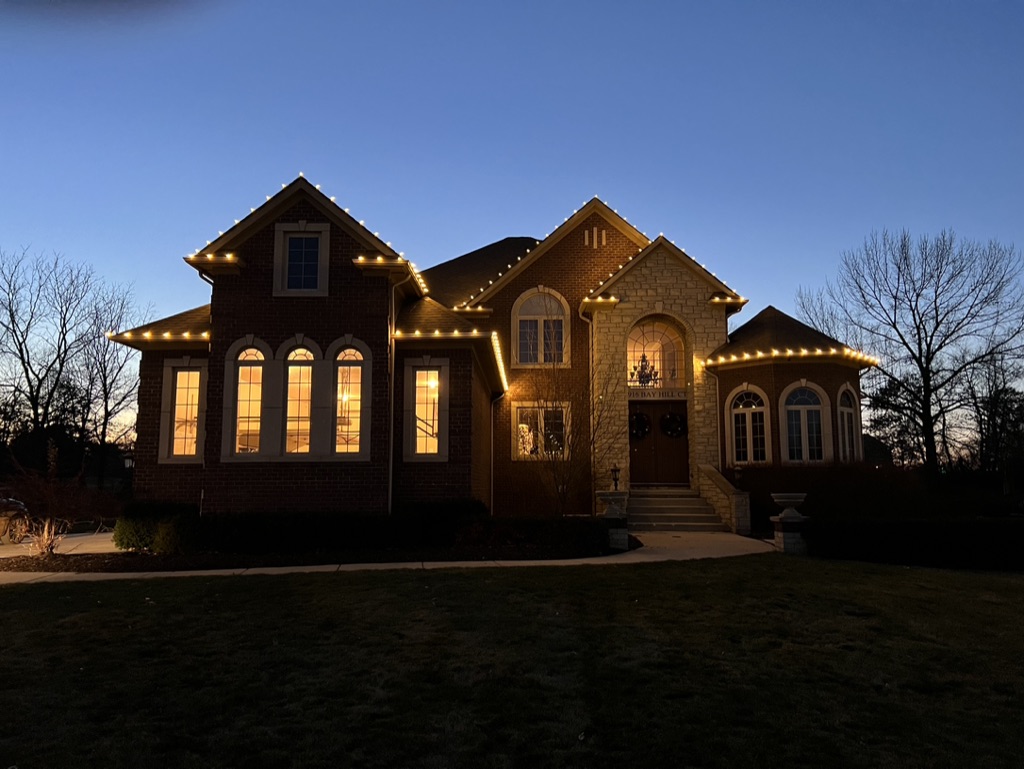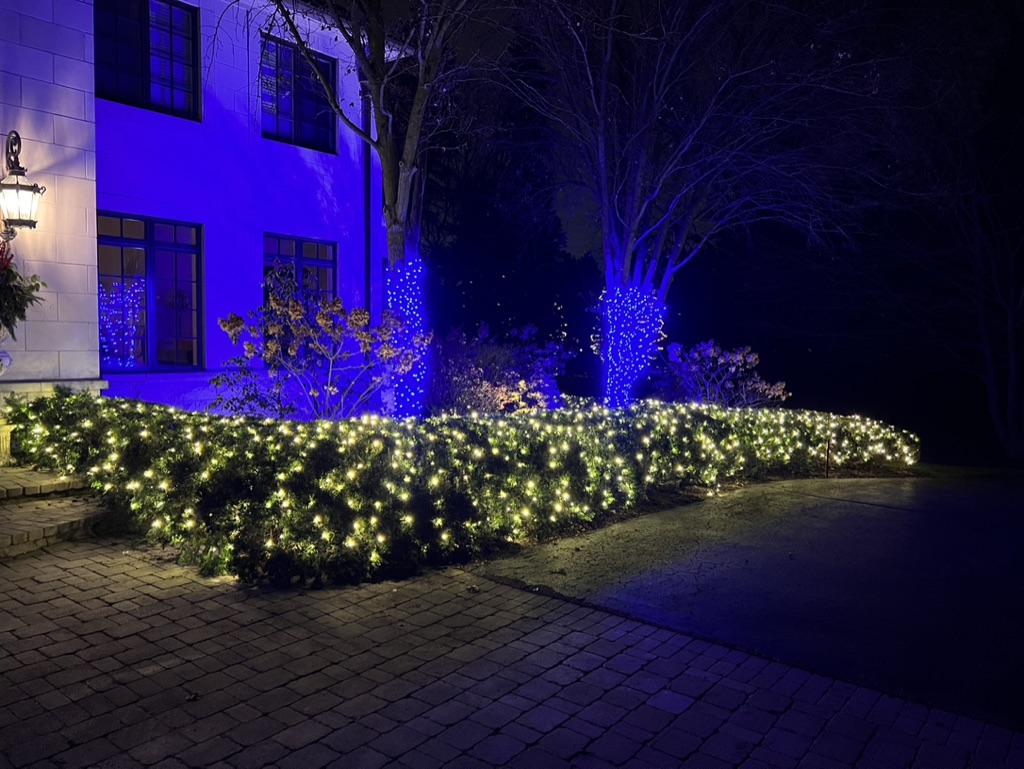 Trees and bushes
Tree and bush wraps provide accents to your landscaping that are sure to make any design stand out.
Garland and extras
We have access to a wide range of greenery and specialty lights to make sure your vision comes to life no matter what.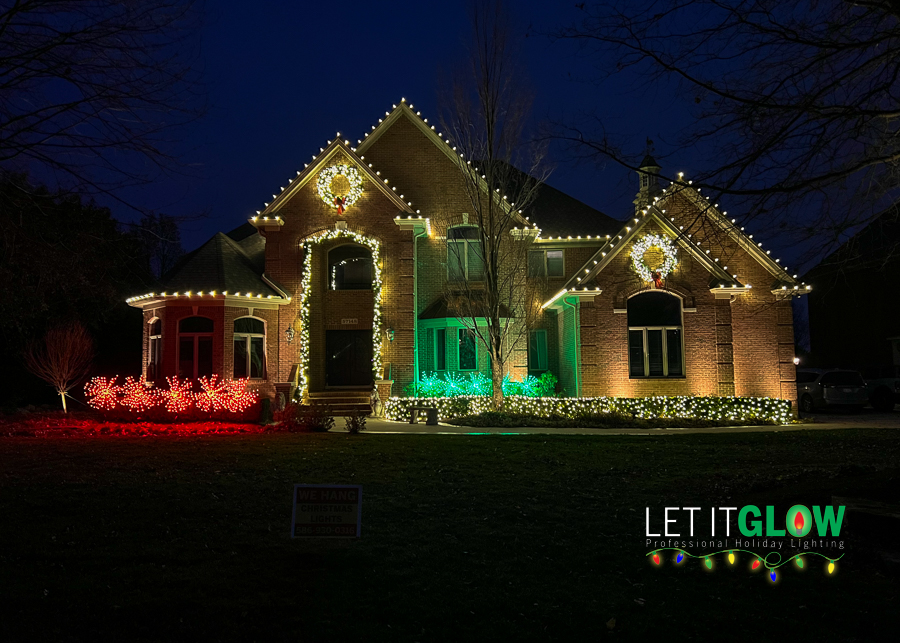 Why Choose Let it Glow?
The difference is our service. From the moment we sit down to discuss your project, you'll experience the difference in our personal touch, our professional organization, and our dedication to creating RAVING FANS!
Josh and Carrie Isenhardt have lived in the area for years and can be trusted to perform best-in-class service season after season.